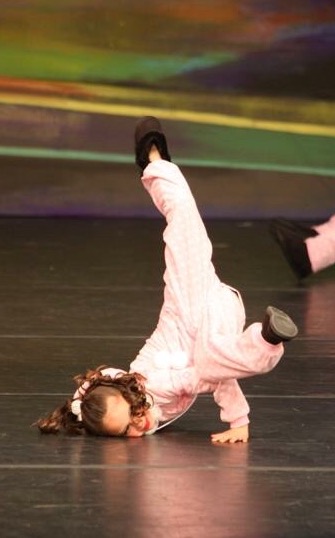 (6yrs+ to Adults)
We offer an amazing Break Dancing "breaking" (B-boy/ B-girl) class. This class
will teach you basic skills like foot work, top rock, down rock, power moves and
freezes.  All the latest trends that you have seen on TV. This class is high
energy and can be taken by any student.  Our instructors teach using a hands on
approach.  We try to make it feel like a one on one experience to ensure each
student is able to execute each skill before progressing onto the next move.
This is a street art and in order to keep it authentic we teach in this manner.
We typically dance to Hip-hop, funk music and especially breakbeats.  To keep it
modern, we use a wider variety of popular music as well.  If your child/children
have lots of energy then this is the class for them!!